1. Introduction
Despite the COVID-19 pandemic, drugs and alcohol remain a significant occupational safety issue for employers across the country. The legal environment is rapidly changing for many drugs, and additional drug use and/or drug impairments has found its way into the workplace. While the height of the opioid epidemic has receded, media reports high levels of overdoses due to synthetic opioids (e.g. fentanyl). According to the Centers for Disease Control and Prevention (CDC) overdose deaths at work from non-medical use of drugs or alcohol increased by at least 25% annually between 2013 and 2017. The 272 workplace overdose deaths reported in 2017 accounted for 5.3% of occupational injury deaths.
Marijuana remains a Schedule I Controlled Substances under the federal Controlled Substances Act, meaning that its possession is unlawful under federal law. Yet on January 1, 2020, Illinois became eleventh state to legalize adult use of recreational cannabis. 28 states, the District of Columbia, Guam and Puerto Rico permit residents to use medical marijuana, while at least 17 other states allow the use of products of certain products with lower levels of tetrahydrocannabinol (THC), the psychoactive chemical in marijuana. Employment-based drug testing services have reported wide-spread increases in positivity rates for marijuana in those states that have legalized marijuana. Additional legalizations of recreational marijuana likely will create additional workplace impairments across the county.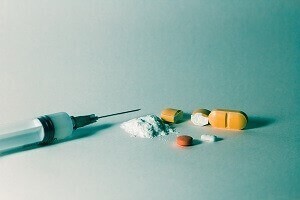 2. Challenges Posed by Drugs and Alcohol in the Workplace
Drug and alcohol impairments can hinder employee judgment and motor skills. These effects can result in near misses, accidents, injuries, and property damage. Accidents may injure employees, coworkers, contractors, and members of the public. In our practice, we have seen significant employee injuries where impaired employees have errantly turned a powered industrial truck, removed a guard on an operational machine, detached a personal fall arrest system while working on a platform 80 feet in the air, and walked in front of a piece of heavy machinery.
Safety hazards are just the tip of the iceberg. Drug and alcohol impairments can result in poor performance, workplace mistakes, reduced output, and poor morale. Employees may be more likely to engage in theft or shift workloads to other employees. Impairment increases the likelihood of sexual harassments in the workplace, in all of its forms, including sexual assault. Impairments are correlated with workplace violence incidents, including physical assaults on employees.
Employers would be wise to recognize the risks posed by drugs and alcohol to the workplace, and take action to address the hazard through a comprehensive program and testing regime.
3. Prevalence of Drug Addiction
As you know, many Americans use drugs and alcohol in a casual, recreational setting. However, it is well understood that individuals can form physical, chemical addictions to virtually all forms of drugs, legal and illegal. After nicotine, alcoholism is the most common chemical addiction among Americans. According to the National Safety Council , approximately one in 13 working adults has an alcohol use disorder. Among working adults, nearly 2% were addicted to marijuana. Workers in construction and extraction experience the highest rates of substance use disorders, with 15.6% of employees on average living with a substance use disorder. The highest rate of prescription pain medication disorders were among people in the services sector.
Under the Diagnostic and Statistical Manual of Mental Disorders (DSM-5), the criteria for drug addiction emphasizes continued use of the drug despite the user's knowledge of adverse consequences. Perhaps on account of this phenomena, physical addiction is the major driver of workplace drug use and impairment. Yet one of the least understood components of workplace drug and alcohol programs is how to deal with employee addiction.
4. Crafting Drug and Alcohol Policies
Safety sensitive employees are those individuals for whom a drug or alcohol impairment could significantly endanger their safety or the safety of others. Safety sensitive employees typically perform functions like driving trucks, operating heavy equipment, or mixing caustic chemicals (this list is non-exhaustive). Safety professionals recommend zero tolerance policies for impairing drugs for those in safety sensitive positions. Zero tolerance means that employers would not tolerate drug use or impairment at any level for those employees. Employers may lawfully implement zero tolerance policies and prohibit possession, use, impairment, or distribution in the workplace.
Zero tolerance policies will have numerous components. One of the most overlooked components of a policy is the definition of prohibited drugs -- we recommend that clients proscribe controlled substances, synthetic drugs, analogs, and popular non-psychoactive cannabinoids like CBD. Managers should be trained on how to spot someone impaired by drugs and alcohol. Impairment can be assessed or confirmed through drug testing. Drug testing can also be a helpful tool in a post-incident context, to help determine the root cause of an incident.
Alleged violations of a drug and alcohol policy should be subject to comprehensive investigation. We recommend appropriate disciplinary policies, to be applied consistently across the workforce. As explained above, safety professionals recommend that employers use zero tolerance policies to reduce the likelihood of accidents or injuries. However, zero tolerance does not mean that every employee who violates the policy must be immediately discharged. Rather, many employers may use Employee Assistance Programs (EAPs) and other resources to help employees with addiction issues take a break from the workplace, treat their addiction, and return to work. Employees are valuable in terms of human capital, knowledge, experience, and training; substance abuse can be a temporary condition overcome with treatment and/or psychological counseling. Accordingly, as mental health issues have been increasingly destigmatized, many employers are using EAP as a lawful and helpful solution to addiction and substance abuse.
5. Disability Protections
Title I of the Americans with Disabilities Act (ADA) specifically permits employers to ensure that the workplace is free from the illegal use of drugs and the use of alcohol. Generally speaking, the ADA does not prevent employers from prohibiting the use, impairment, possession, of alcohol and drugs, as well as paraphernalia in the workplace under federal and state law. An employer may discharge or deny employment to persons who currently engaged in the illegal use of drugs, or are under the influence of alcohol.
However, the ADA protects employees with mental and physical disabilities -- including mental health disabilities, depression, alcoholism, and drug addiction. Current users of illegal drugs are not protected under the ADA. Casual users of illegal drugs and alcohol are not protected under the ADA, as they are not "substantially limited" in a major life activity from drug use. The ADA creates a limited protection from discrimination for (1) employees who are recovering drug abusers and for alcoholics, (2) employees who have been successfully rehabilitated and who are no longer engaged in the illegal use of drugs or inappropriate use of legal drugs or alcohol, (3) employees who are currently participating in a rehabilitation program and are no longer engaging in the illegal use of drugs or the inappropriate use of legal drugs or alcohol, and (4) employees who are erroneously regarded as illegally using drugs or abusing alcohol.
These employees are protected from discrimination by their employer on the basis of a history of drug addiction, attendance at Alcoholics Anonymous or Narcotics Anonymous meetings, or similar. Employers may not hold drug addicts or alcoholics to a higher standard of performance or attendance. Employers cannot subject employees to medical inquiries (unless they are "job related and consistent with business necessity") such as inquiries about a personal history of mental illness or alcoholism. However, an employer does not violate the ADA when it engages in reasonable suspicion, post-accident, or return-to-duty drug testing.
The ADA creates a duty to engage in an "interactive process" with employees who raise a disability and find a "reasonable accommodation" where possible, to accommodate their disability. If a recovering drug addict is not currently illegally using drugs (or abusing legal drugs or alcohol), then he or she may be entitled to reasonable accommodation. Reasonable accommodations may include a modified work schedule so the employee could attend Narcotics Anonymous meetings or a leave of absence so the employee could seek treatment. However, it goes without saying that there is no duty to accommodate an employee by permitting drug or alcohol impairment at work. Nor does the employer have to forgive misconduct because the misconduct resulted from alcoholism or drug addiction.
6. Takeaways
Drugs and alcohol create unique challenges in the work environment. In the post-COVID pandemic world with many employees working from home, it may be harder to ensure to that employees comply and do not engage in drug use or impairment while at work. To minimize liabilities, employers should develop robust drug and alcohol policies. Many employers work with outside counsel to create lawful policies and drug testing programs. If faced with drug-related accidents, employers should consider promptly contacting counsel to prepare a response and properly assert their defenses.
The content of this article is intended to provide a general guide to the subject matter. Specialist advice should be sought about your specific circumstances.